Toronto's housing market experienced a notable shift in September as home prices continued their upward trajectory, but a slowdown in sales coupled with a surge in new listings could be tipping the scales in favour of prospective buyers.
According to the latest data released by the Toronto Regional Real Estate Board (TRREB), the average home price in Toronto climbed by 3.4% compared to the previous month, reaching $1,119,428 in September. This figure also marked a 3% increase from the same month in the previous year.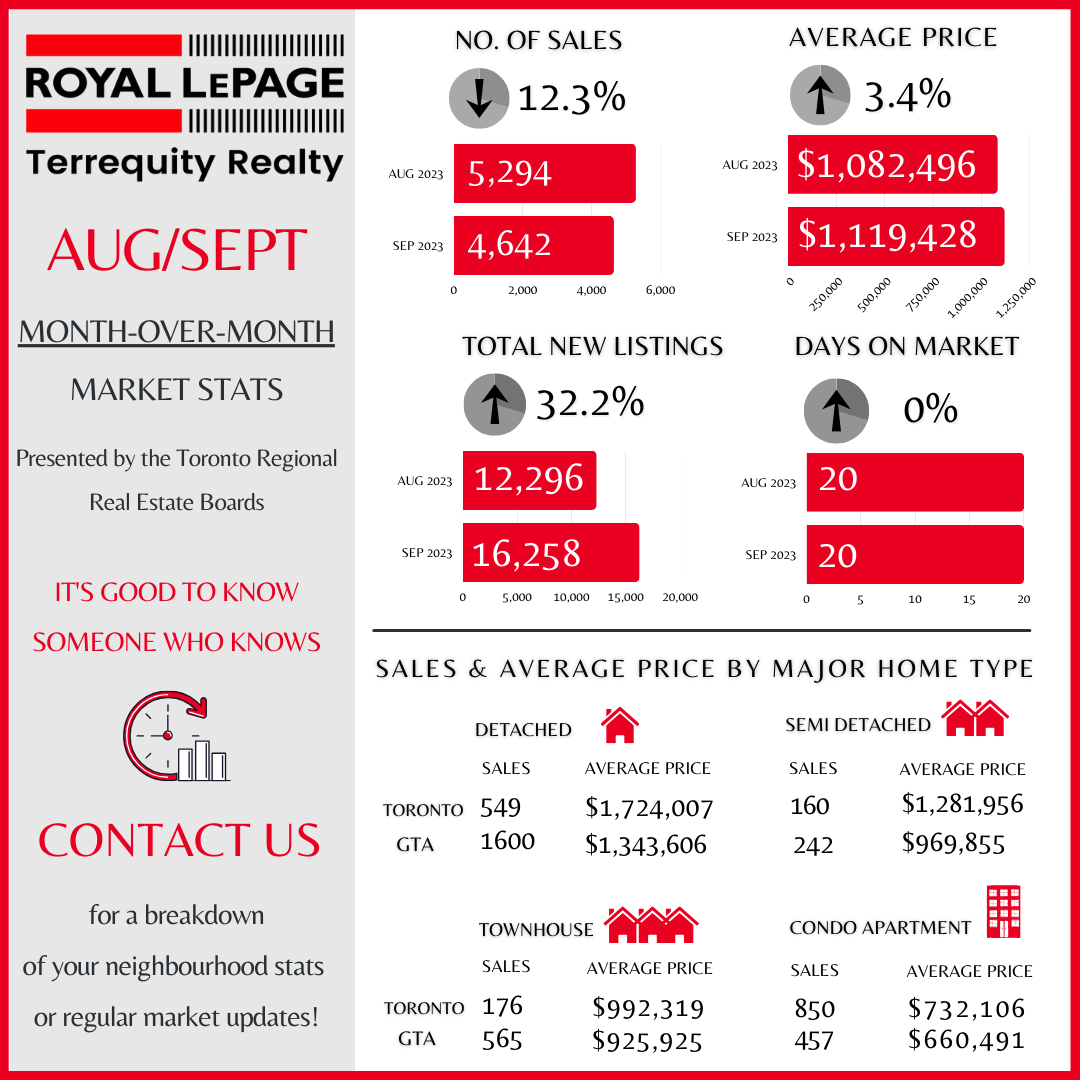 Despite the price gains, the number of home sales saw a decline from August. Sales in the Toronto area dropped by 12.3% compared to the previous month and were down by 7.1% when compared to September 2022. This decline in year-over-year sales was particularly evident in the market segments of semi-detached houses and townhouses.
The data also showed an increase in new listings hitting the market. In September alone, a total of 16,258 new listings were added, reflecting a remarkable 32.2% surge compared to August and an impressive 44.1% jump from the same period the previous year.
Jason Mercer, the chief market analyst at TRREB, suggests that this shift in market dynamics may offer buyers some newfound leverage in the housing market. As we move forward, it will be interesting to see how this evolving landscape shapes the real estate scene in Toronto. As always, feel free to contact me with any questions!