Toronto's housing market has been tightening for the past month, with prices increasing by 3.9% from March, according to the Toronto Regional Real Estate Board.
The average price in April was $1,153,269, which is a drop of 7.8% from the last year but still higher than the $1,108,499 in March. Sales for the month hit 7,531, a rise of 8.9% from the previous month, but down 5.2% from the previous year.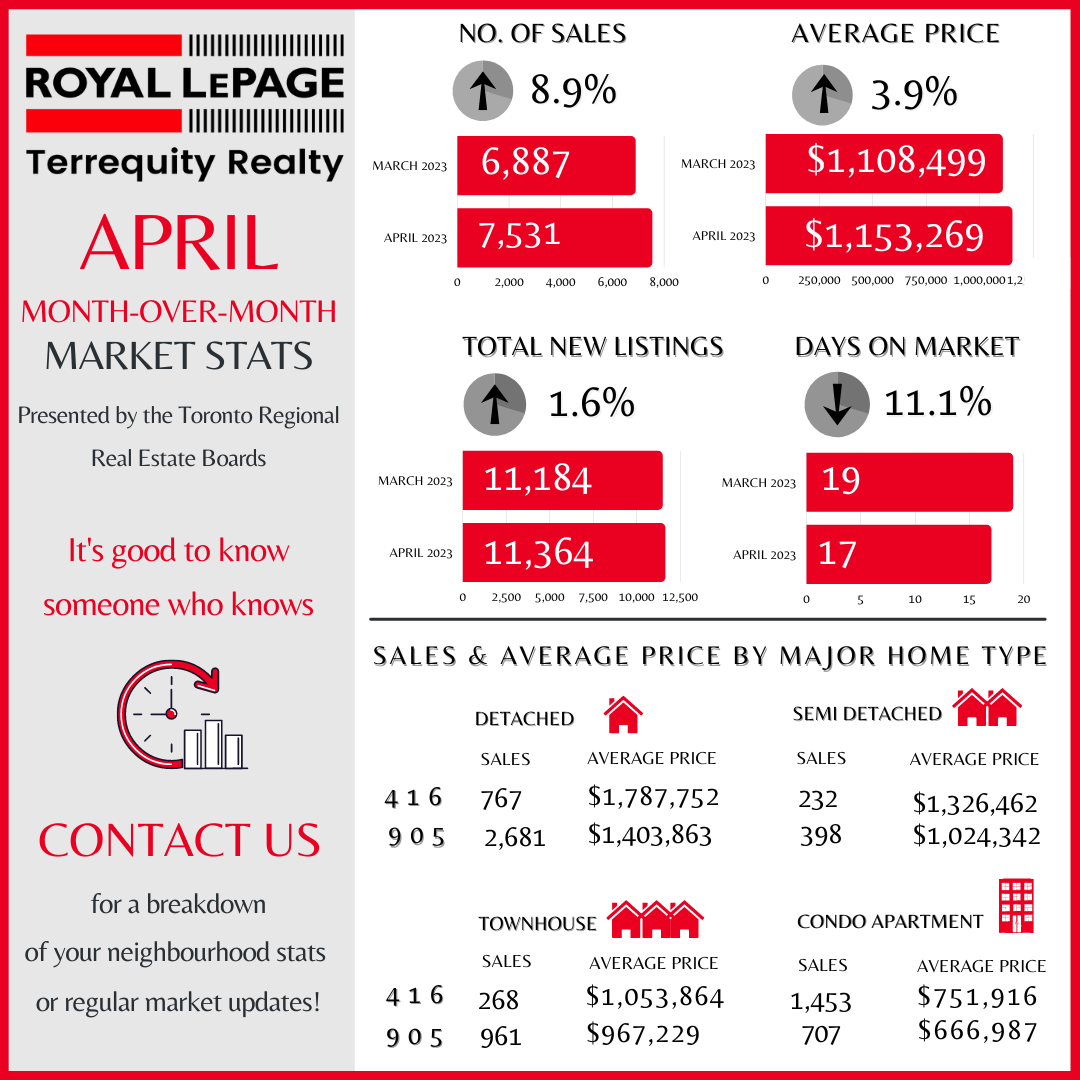 The rising demand from buyers who are taking advantage of lower selling prices compared to this time last year has led to a challenge in meeting the demand with adequate supply. New listings for the month totaled 11,364, which is a 38.3% drop from a year ago.
TRREB president Paul Baron expects the demand to continue, and the challenge ahead will be to meet it with adequate supply. The April supply level was much lower than the city has seen in the past. The situation could lead to even higher prices, making it even more difficult for buyers to enter the market.
Stay tuned to see how the market shapes up as we head into the last month of spring. If you have any questions, feel free to contact me!