Toronto home prices increased month-over-month in February, but fell almost 18% compared to the same time last year, according to the latest TRREB report.
The average selling price for February totalled $1,095,617, roughly 5% higher than the average January price of $1,038,390, but was down 17.9% from the peak of the market in February 2022.
These numbers have been attributed to higher borrowing costs, which have weighed on the market in recent months.
"It has been almost a year since the Bank of Canada started raising interest rates. Home prices have dropped over the last year from the record peak in February 2022, mitigating the impact of higher borrowing costs," TRREB President Paul Baron said in a statement.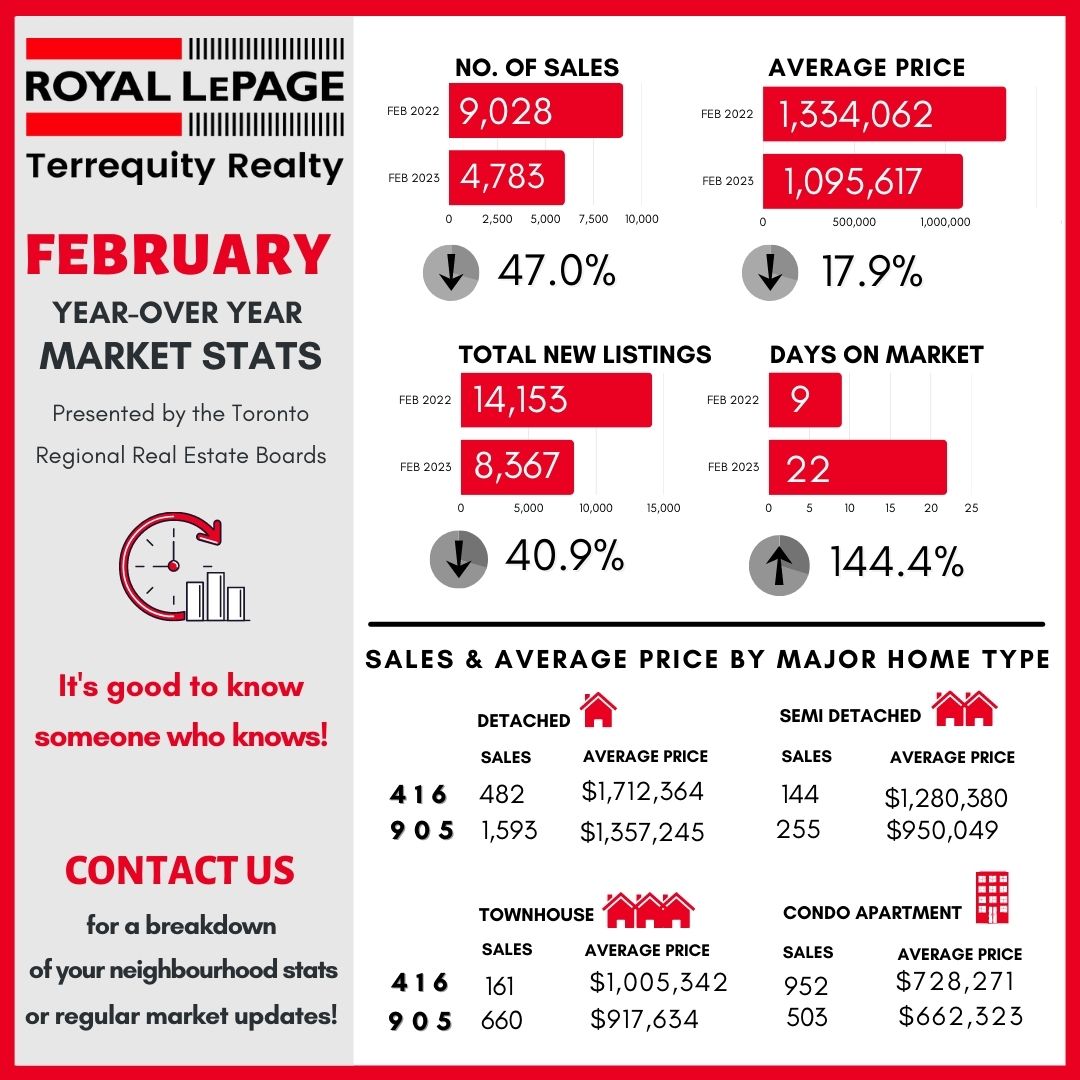 Even as prices drop, buyers have sat on the sidelines awaiting further decreases and more supply. February sales totalled 4,783, down 47% from 9,028 a year earlier. In comparison, January recorded 3,094 sales.
New listings are also down from a year ago, amounting to 8,367 in February. That number is down 40.9% from a year earlier, but TRREB sees changes coming.
"Increasing demand will run up against a constrained supply of listings and lead to increased competition between buyers. This will eventually lead to renewed price growth in many segments of the market, especially those catering to first-time buyers facing increased rental costs."
Stay tuned to find out how the market changes as we head into the spring market, the busiest season of the year. As always, contact me if you have any questions.