The number of homes sold in the GTA last month saw an increase compared to the previous year, but a decline from the previous month as the persistent lack of inventory continues to challenge prospective buyers.
TRREB reported 7,481 sales in June, a notable increase from the 6,422 sales during the same period last year. However, the figure was lower than May's 9,012 sales. TRREB President Paul Baron noted that uncertainty surrounding inflation and interest rates, as well as limited housing inventory, hindered home sales.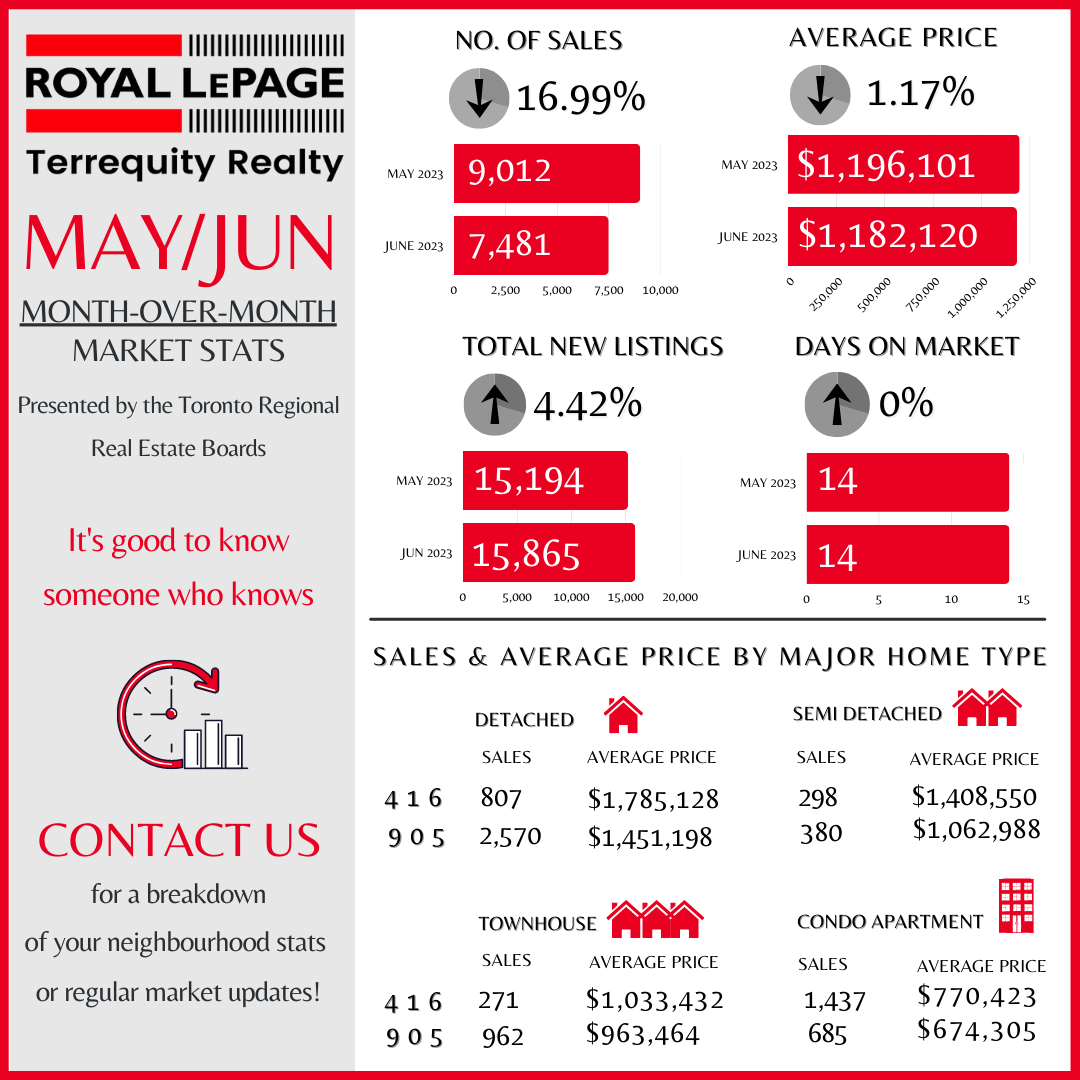 Detached homes accounted for the majority of sales in June, with 3,377 transactions. Condo apartments followed with 2,122 sales, while townhouses and semi-detached houses saw 1,233 and 678 sales, respectively.
The average selling price for homes in June was $1,182,120, marking a 3.2% increase compared to June 2022's average of $1,145,796. However, the average price dipped from May's figure of $1,196,101. Detached homes sold for an average price of $1,530,997 in June.
TRREB Chief Market Analyst Jason Mercer noted that despite the challenging conditions, a resilient economy, a tight labour market, and robust population growth have kept home sales above the lows experienced in the previous year.
The Bank of Canada's interest rate decision and its guidance on inflation and borrowing costs for the remainder of 2023 will play a crucial role in understanding the potential recovery of sales and prices beyond the current levels. The GTA housing market continues to grapple with inventory shortages, while demand for homeownership remains high despite increased borrowing costs.
Stay tuned to find out how the Toronto real estate market performs this summer! As always, feel free to contact me if you have any questions.