The Toronto real estate market started off the year at a slow pace as buyers contend with some of the highest borrowing costs they've seen in 15 years.
Just 3,100 homes were sold in Toronto last month, down from 5,594 during the same time last year, according to the latest TRREB report. This marks the lowest number of sales since April 2020 when the country went into its first COVID lockdown.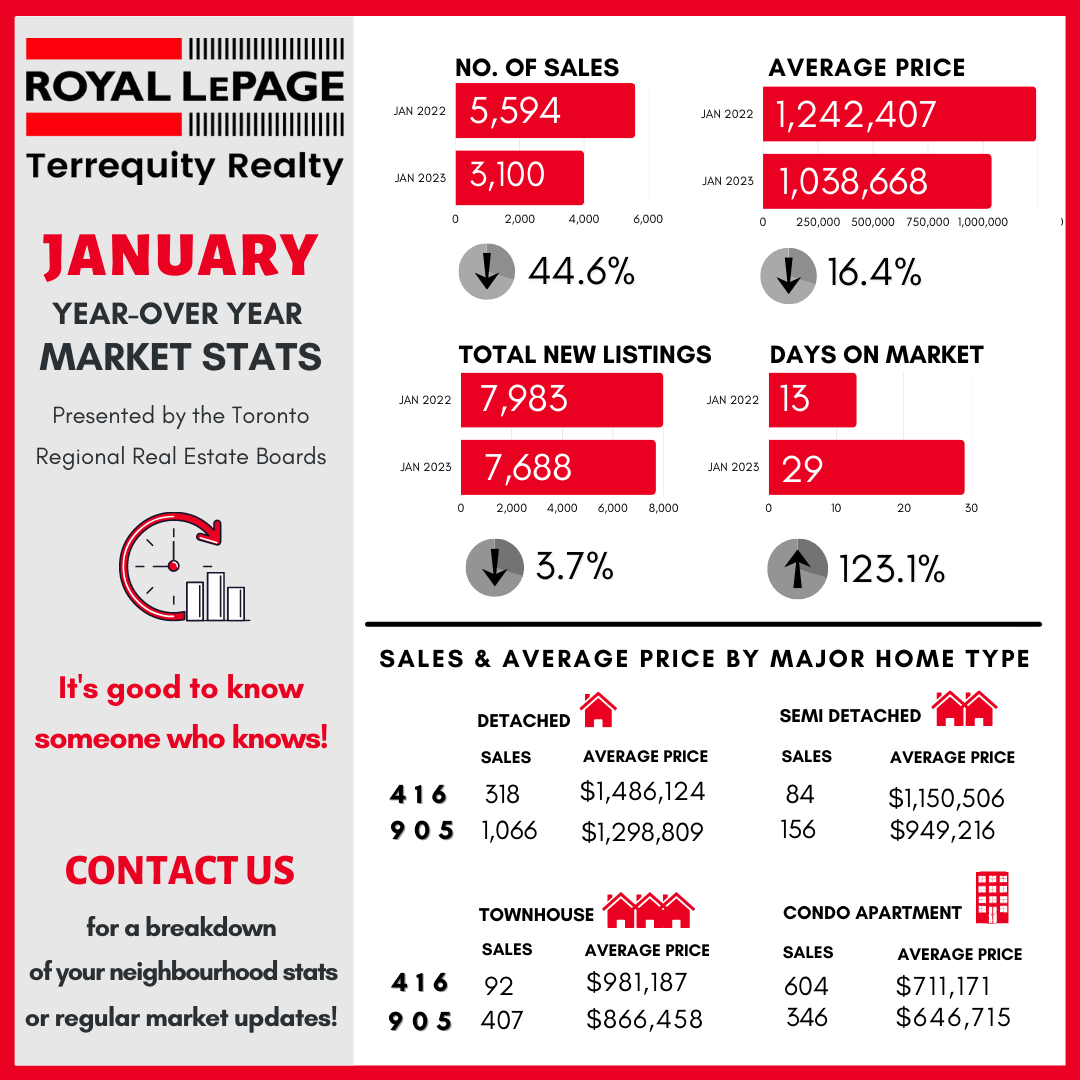 With so little action in Toronto's market in January, the average price for a home dropped 16.4% from $1,242,707 to $1,038,668 year-over-year. The fall has largely been attributed to rising interest rates, which tend to change with mortgage rates.
"Home prices declined over the past year as homebuyers sought to mitigate the impact of substantially higher borrowing costs," said Jason Mercer, the real estate board's chief market analyst.
January is often one of the slowest months for the real estate market, as many people wait until spring to do deals. And with the Bank of Canada hiking the interest rate eight times in the last year alone, potential sellers have left their homes off the market, while buyers have sat waiting for prices to hit their bottom.
Industry experts believe sidelined buyers and sellers will soon be ready to make their long-awaited moves and note that many have already.
Stay tuned to see how the market changes as we get closer to spring. As always, feel free to contact me if you have any questions.