The Toronto housing market saw a slight increase in home sales, listings, and prices compared to last July of 2022, while month-over-month numbers have stalled.
Last month, home sales went up to 5,250, marking a 7.8% increase from July 2022. This suggests that buyers have gotten used to higher borrowing costs due to the Bank of Canada raising interest rates. But, since interest rates went up again in June, the speed of sales growth has slowed down.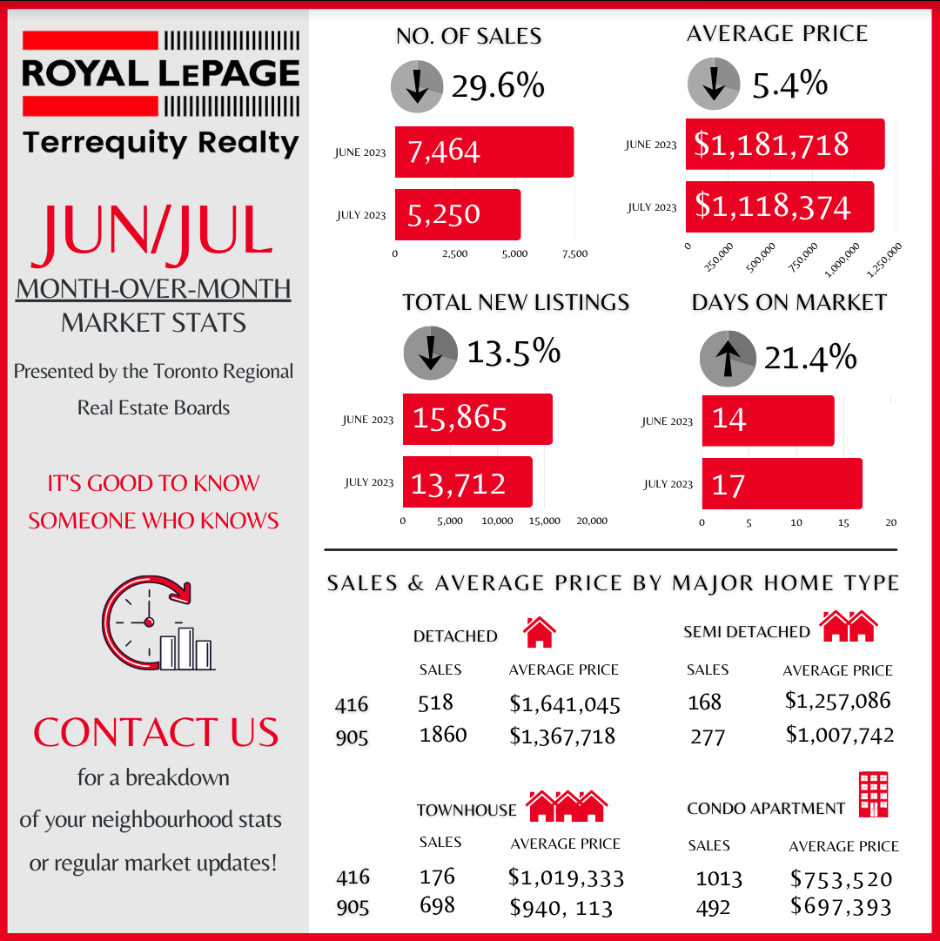 Month-to-month sales figures reveal a consecutive decline, with July sales dropping nearly 30% from June and approximately 42% from May. After initially rebounding from last year's interest rate hikes and inflationary pressures, the market is now exhibiting caution due to further interest rate escalations.
Buyers are holding off in anticipation of improved rates and price adjustments, while sellers are delaying listings due to reduced bidding wars and a shifting buyer sentiment. The usual seasonal slowdown began earlier than usual, likely influenced by recent interest rate announcements.
The average selling price was up 4.3% compared to the same time last year, but down 5.4% month-over-month.
As 2023 unfolds, the year is shaped by uncertainty surrounding interest rates, fluctuations in demand, and the quest for economic equilibrium.
As always, feel free to contact me if you have any questions!