The Toronto real estate market is showing signs of renewed competition among buyers.
According to the Toronto Regional Real Estate Board (TRREB), the average home price in the area has surpassed the average list price for the first time since May 2022.
TRREB reported that the average price of a home reached $1,108,606 last month, compared to $1,096,519 the month before. However, the average price is still down almost 15% from the peak of $1,298,666 in March 2022, when bidding wars were at an all-time high.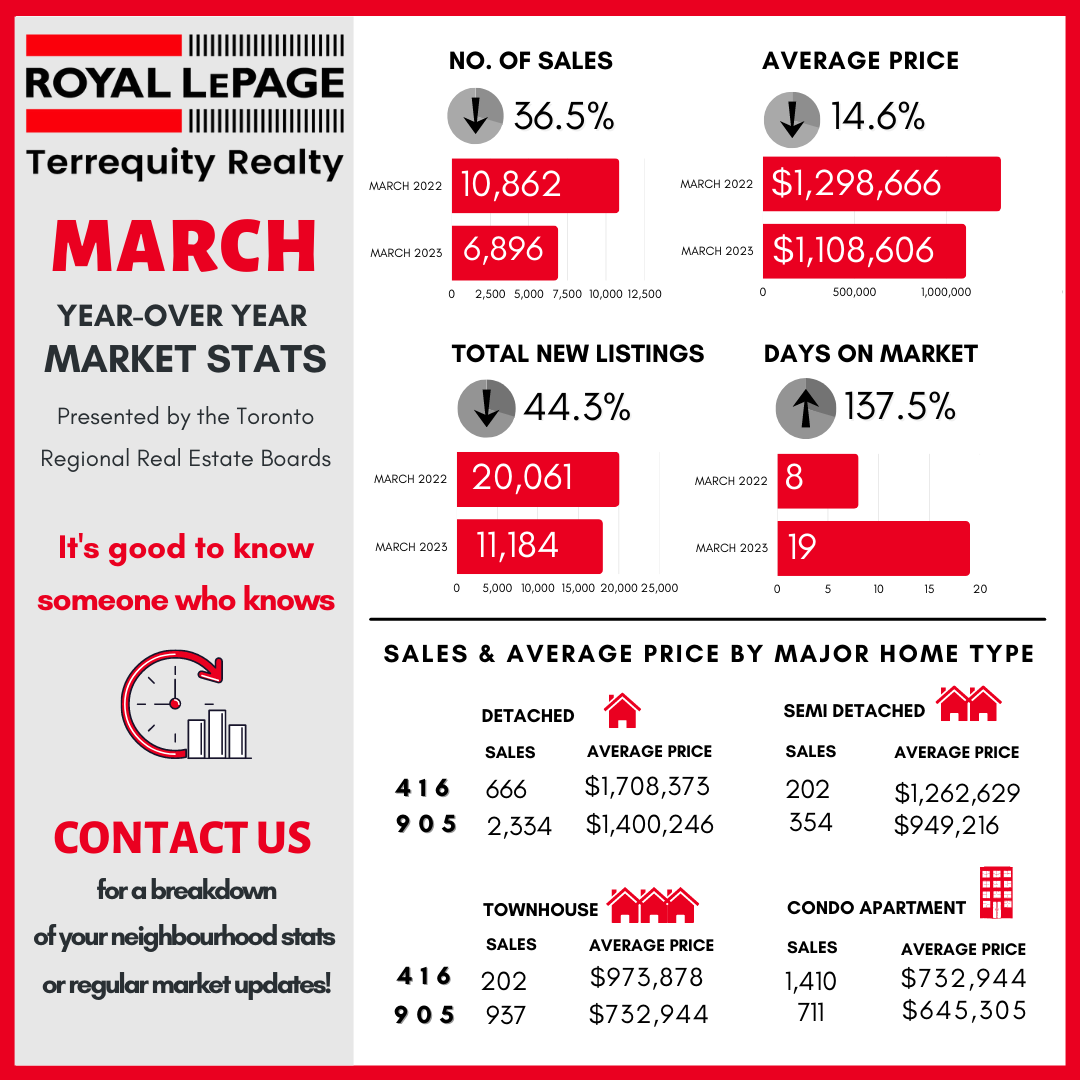 The number of home sales also saw a jump from a slow February, with a 44% increase in sales to 6,896. However, sales remained down over 36% from March 2022, indicating the impact of rate hikes on the market.
TRREB President Paul Baron confirmed that the latest data suggests that home buying competition is heating up across the Greater Toronto Area. "Recent consumer polling also suggests that demand for ownership housing will continue to recover this year," he said in a press release. "Look for first-time buyers to lead this recovery, as high average rents move more closely in line with the cost of ownership."
Market-watchers at TRREB are optimistic that the robust population growth, driven by immigration, could help set a higher floor on Toronto home prices despite the rise in mortgage rates, keeping demand high in a low-supply market.
As we move deeper into the spring, it will be interesting to see how the Toronto real estate market shapes up. If you have any questions or need advice on buying or selling a home, don't hesitate to reach out.