While home sales have begun to cool down in the GTA, home prices continue to rise, according to a new report by the Toronto Regional Real Estate Board (TRREB).
The average price for a home in the GTA has surged by 3.5% since October 2022, now standing at an impressive $1,125,928 this October. Meanwhile, the benchmark price has seen a 1.4% increase, bringing it to approximately $1,103,600.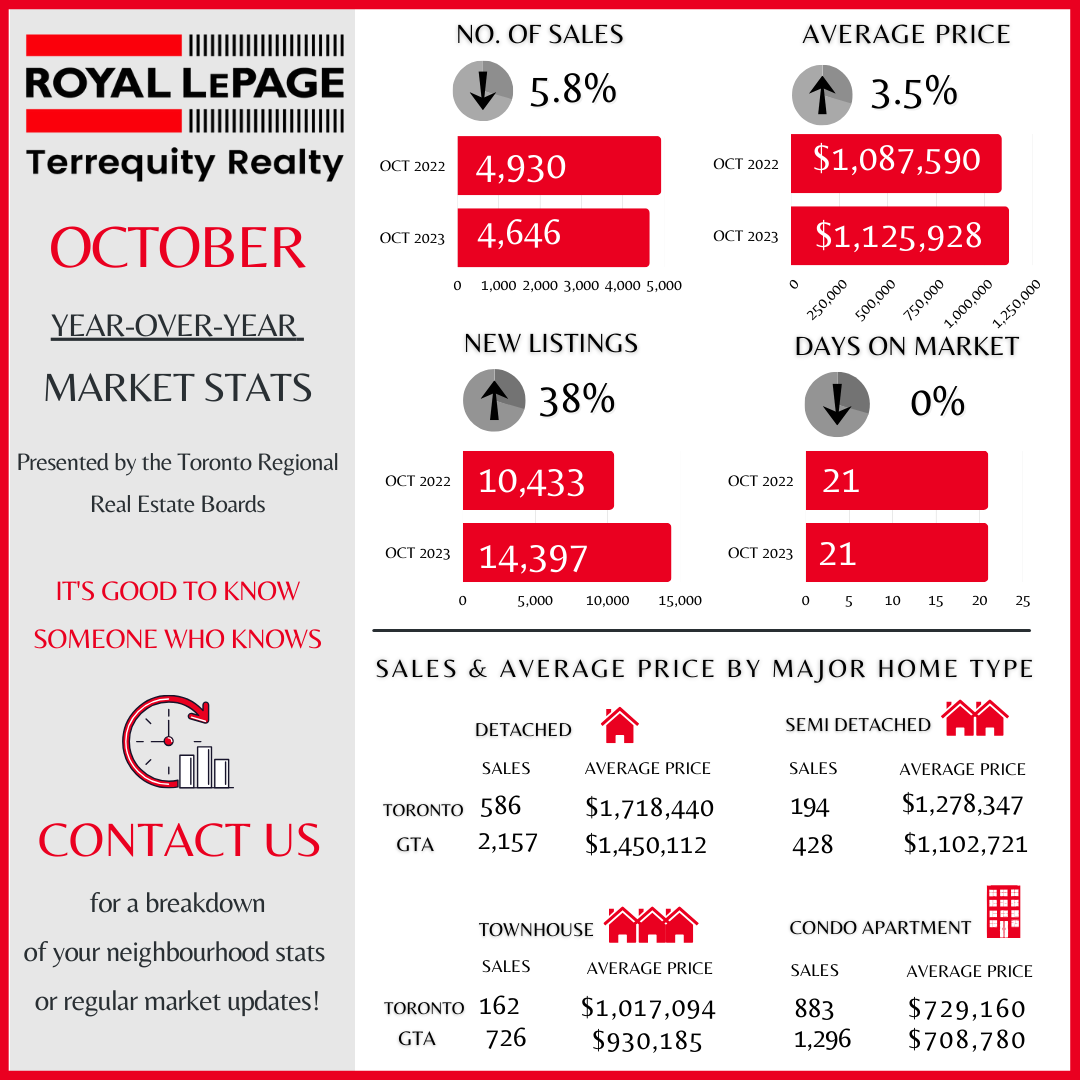 Jason Mercer, TRREB's chief market analyst, emphasized, "Competition between buyers remained strong enough to keep the average selling price above last year's level in October and above the cyclical lows experienced in the first quarter of this year. The Bank of Canada also noted this resilience in its October statement. However, home prices remain well below their record peak reached at the beginning of 2022, so lower home prices have mitigated the impact of higher borrowing costs to a certain degree."
Detached and semi-detached homes, along with townhouses, have all seen their prices climb in both Toronto and the broader GTA when compared to last October. These segments have experienced increases of 6.1% to $1,450,112, 2.1% to $1,102,721, and 1.1% to $930,185, respectively. The only exception to this surge is the condo market, which has seen a 1.2% decrease, bringing the average price to $708,780 in the region.
The TRREB's report also highlights a decline in home sales. According to their findings, sales have dropped by 5.8% from 4,930 to 4,646 when comparing this October to the previous year. This trend also holds true on a month-over-month seasonally adjusted basis.
Stay tuned as we continue to evaluate the dynamic landscape of the GTA real estate market. Feel free to contact me if you have any questions!